The Learner Driving Centre (LDC) is an ELC (Enhanced Learning Credits) training provider (number 3393). Out of 125 evaluation forms returned to the MoD by those who trained to become driving instructors with us using ELCs we scored an average of 94% (100% = perfect) – nobody can match our record of success. Looking for an ELCAS training and career opportunity then read on and see what is possibly with LDC. In a few months you could be successfully operating your own LDC driving school franchise discovering the freedom that comes from being your own boss but still with our extensive support and help when needed.
We have repeated some of the testimonials from ex-forces personnel below.
Phil Coleman – Served in the Army (Infantry) for 9 years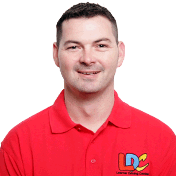 After leaving the Army I found myself working as an Air Conditioning Engineer for a couple of years before going on to the Close Protection scene in Iraq. After doing this for 5 years I wanted to return to working in the UK, however also enjoy the freedom of being my own boss and working the hours that fit nicely with family life.
After plenty of research into becoming a driving instructor I chose to train with LDC. This decision was helped due to the fact that I could take advantage of my Enhanced Learning Credits to help with the cost, however this was not the sole reason. The level of support, training and opportunities that I felt were on offer were also key factors in my decision.
I was proven to have made the right choice. The support was there from first point of contact and continues to this day,. The training was second to none. All the learning materials were provided from the start to enable you to learn at your own pace and the practical training was all done locally. The level of training was top notch, giving me all the information and tools to not just qualify as a ADI but have the confidence to get out there and teach learners a life skill, in some cases changing their lives in a big way. With all the great support and training from LDC I was able to pass my Part 1, Part 2 and Part 3 exams first time.
My business is going great. My diary was full by week 3. This was done with the help of LDC-generated learners along with self-generated learners. The self-generated learners were gained with the advice and knowledge passed on by not only the LDC office staff, but also the larger LDC ADI community throughout the country via a closed group on social media constantly offering help, advice and tips. I am left to run my own business without being micromanaged however all the advice and help is there on the other end of the phone, drop of an email or through regular training days if you wish to attend. Not just for the teaching side of the job but running of the business too.
So if this is your chosen path, then I wouldn't hesitate to call the office and get the ball rolling. In fact I have recommended LDC recently to a good friend at the end of his 24 years service – something I wouldn't do lightly.
Visit my website: www.lessonswithphil.co.uk
David Brown – Served in the Royal Navy for 8 years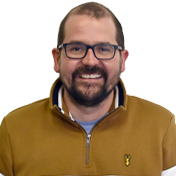 I loved my time in the Royal Navy, but after 8 years I needed a new challenge. I was unsure what to do and, if I was honest, a little nervous to be re-joining civilian life. I'd spent my Naval career in driving roles as I was an aircraft handler and had been based at a RNAS Culdrose fire station and the School of Flight Deck Operations. I gained my LGV licence whilst in the Navy and, having performed the role of a fire appliance driver, driving seemed like the obvious choice.
I'd looked at other driving schools but LDC was the only school who were an authorised resettlement provider and I can see why. The training was exceptional! I felt supported every step of the way, from the moment the box arrived with my training materials through my Part 1 training right through to Part 3 (a test of your instructional ability). I had a wonderful tutor and all of the staff at LDC make you feel welcome and are quick to answer any questions you might have. After I passed my exams and received my ADI licence, I decided to join the LDC franchise.
I have been a driving instructor for 4 years now and love it! I am always busy and feel that LDC helped me to re-integrate into civilian life and I would like to thank them. It can seem daunting leaving military service (I can't imagine how I would have felt if I had done 22 years) but with LDC you'll be in safe hands.
Visit my website: www.tuitionwithdavid.co.uk
Lucy Pask – Served in the Royal Navy for 22 years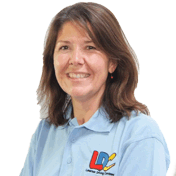 After 22 years serving in the Royal Navy I was unsure about what I wanted to do afterwards. I did some initial research and saw an advert about becoming a driving instructor with LDC. After finding out I could use my ELCs to fund the training course I asked for one of their information packs. The information pack was very clear and descriptive and I decided to organise a meeting to meet their Regional Manager. During my one to one meeting I got all of my questions answered and found out how the ELC claim system works. One thing that really stood out for me was that LDC were able to meet me locally and I was not harassed about making a decision, I received all the information and took my own time in making an informed decision.
I like being my own boss, this career works around my family life and I am operating a very successful LDC driving school. I get a lot of enquiries through my LDC website and the phone is always ringing, I am so busy that I have started a waiting list.
I joined LDC back in 2011 and I have taken my career to the next step and I am now a fully ORDIT qualified trainer, so I can now train people to become driving instructors. I can not thank LDC enough for all the training and support they provide me. The team at LDC are very friendly and I know if I have even the smallest query they are just at the end of the phone.
Visit my website: www.passwithlucy.co.uk
Terry Pegg – Served for 24 years in the Royal Army Medical Corp as a Combat Medical Technician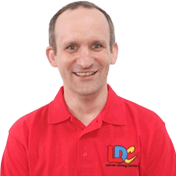 Why did I choose LDC over the other driving schools? I will start by saying I had no idea what I was going to do beyond the military as I didn't really excel at any real particular role. Why not join the ambulance service I hear you say as that was part of my training during my military service?
To be honest I didn't fancy having my life controlled by another organisation. I wanted control over my own life, so I began to look for alternative careers while on resettlement. I came across a page with jobs as driving instructors and I thought that's what I could do as I did very well at driving in the Army and I classed myself as a safe driver.
I have always wanted to make a difference in the world. I was not a high ranking officer or a celebrity so I didn't have the high profile start but I knew I could make my mark in society helping people to gain a life skill for the future.
I have noticed generally that the standard of driving has deteriorated over the last few years on the road. I thought I could help by making the future drivers safer. I didn't want to make the wrong choice so I contacted four of the main driving schools. The response I received from 3 of the schools was pushy and I didn't have a good feeling about them. They didn't inspire confidence in me. Only 1 of the 4 schools stood out. LDC.
LDC came across as professional and friendly and they didn't try to force me into making a rushed decision. The girls in the office were friendly and enthusiastic and they answered every question I asked. After my initial contact with LDC I knew that this was the Organisation I wanted to be associated with. I received a welcome pack within a few days and the next chapter in my life had begun. From that moment I was 100% focused.
The training pack arrived and I was amazed at what was required to become a Driving instructor. At first I thought this was going to be easy but I was wrong. The journey was hard work at times but so rewarding when I achieved the results after each stage.
The support I had from the Training Department at LDC was first class. Bob Clark was assigned as my local Tutor and I can't thank him enough. Bob certainly put me through my paces during my part 2 & 3 modules. His experience and knowledge throughout the role play ensured I was fully prepared for every scenario I would encounter in the future.
I now have a full diary every week and the support of a small team of instructors in my area. We have regular informal meetings to discuss new procedures and legislative changes etc. It's like a family similar to the military but without the pressure.
If you want to be your own boss, manage your own diary, have a car personalised to you with a direct contact number and web address and have the support of a franchise for very little a week then LDC is the company for you. Give them a call and enjoy the same rewarding future that I now have.
Visit my website: www.passwithterry.co.uk
Steve Wilcox – Served in the RAF for 3 years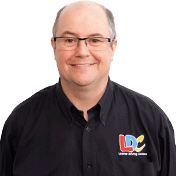 Being in the RAF even for a short time taught me the value of effective structured well documented training and it was the attention to detail in both the LD system for learners and the training material for the ADI training that was a major factor in choosing LDC.
Another feature that attracted me to LDC was the personalisation of the driving school.  The fact that I have my own name and number on the car and also a personalised website is very attractive.  At the time I felt it would help me to establish my own name for a few years and then I could go independent more easily. However the effectiveness of the website and the support I have received has made the monthly franchise cost worth paying and so I'm still here 10 years on!
I'm now one of the LDC Tutors teaching people to become ADI's.  Many of them are ex, and serving military personnel and the question I always ask is why did you choose LDC? Most say they liked the way the people they dealt with were helpful but not pushy, nothing worse than a salesman trying to close a deal without listening to his customers!
The LDC community is growing fast in the area I live, a name that is well recognised in the North of England is becoming more and more popular in the South, from 4 only a few years ago we have 10 now and we try to meet up regularly for a chat and support.
Visit my website: www.trainingwithsteve.co.uk
David Mitchell – Served in the British Army for 18 years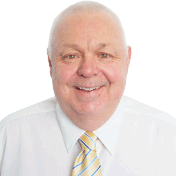 During my time in the services I worked within many different departments including first aid, resources and recruitment. I was a recruit trainer for many years and I found this stage of my military career very rewarding and satisfying. The skills I had developed would lead me to my future career. After serious consideration and a meeting with a career's advisor she suggested I train to be a driving instructor.
I originally went to one of the better known national driving schools and spoke to their regional manager but wasn't very happy with their hard pressure selling techniques. I then noticed an advert for LDC in the local newspaper and even from the first phone call I was impressed with their professionalism and more relaxed selling approach, I didn't feel pressured to make a decision, I instantly felt at ease.
I am so happy that I made the decision to go with LDC, my tutor was excellent and I was happy with the concise structure of the training course which enabled me to successfully pass each part of the official examination necessary to become a driving instructor.
The support to get my LDC driving school up and running was also great and I now have a very successful business. I can honestly say it was one of the best decisions of my life and I genuinely look forward to going to work each day.
Another thing that I like about LDC is the unique LD System for learners where they can watch the DVD at home and use the workbook which reduces chat time in the car and can make the lessons more practical.
I would recommend LDC to anyone looking to train as a driving instructor, or for anyone looking to join the franchise, regardless of where they did their training.
Visit my website: www.courseswithdavid.co.uk
Paul Smith – Served in the British Army for 23 years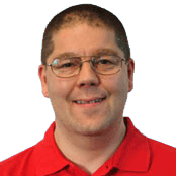 I spent the first career of my working life (23 years) in the Armed Forces reaching the rank of WO2 (QMSI).
When I left the Army I didn't come across LDC and went to another major national driving school. The training given was not very good but due to my own personal efforts I did manage to pass.
Having qualified I decided that I wanted to "work with a company" and not "work for a company" as seems to be the case with many of the other major national driving schools!
Fortunately by this time I knew about LDC. There were many things that steered me towards LDC; the fact that you decide on what car to use was one of them. Another was that during my military career I realised that structure and planning is vital when doing anything. LDC's lesson style and their associated Training Aids impressed me and it takes something exceptional to do that – I am not easily impressed!
The support I received to get my LDC driving school up and running was excellent and I now have a very successful business. I clearly made the correct choice as I am now in my fourth year with LDC and find this new career path invigorating and exceptionally rewarding. LDC is there for me when I need advice and support; however they allow you to run your business your way.
Would I recommend LDC to anyone looking to train as an ADI or to "work with them?" I guess the answer to that after 4 years is yes on both accounts!
Visit my website: www.passinspalding.co.uk
Chris Amor – Served in the Royal Navy for 22 years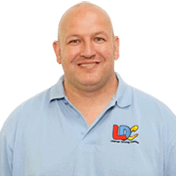 I have become a Driving Instructor with LDC after serving 22 years in the Royal Navy. When I knew that I was leaving the services I had a tough decision to make about what to do on my release. I didn't want a job where I was answering to someone, so decided to become self employed, being a Franchised Driving Instructor allowed this, with help only being a phone call or email away.
It was time to become qualified but unfortunately LDC wasn't on the ELC scheme at that time but was looking to join the scheme, and it was my pleasure to be part of getting them onto it. LDC provides nationwide instructor trainers, which meant that my training could take place in my hometown. The LDC learning programme involving course books and videos are superb, helping towards the tests that I needed to undertake. My instructor trainer or the training department quickly dealt with any problems I encountered. All the tuition I received was of a very high standard helping me to get ready for each part of the ADI examination, which is why I think I passed first time. Once qualified I had no hesitation in deciding to join LDC, the support they had given me over the months of my training just told me they were the company I wanted to work with. I did an acquaint course giving me an insight of what to expect, how to promote myself and how they promoted me as well as other helpful information. I am now on the road and getting regular work by myself but still have the booking office to fall back on. One of the biggest decisions on leaving the forces was made so much easier by joining LDC and I certainly have no regrets and would highly recommend them to any one who was interested in becoming a driving instructor.
Visit my website: www.courseswithchris.co.uk
Karen Dufty – Served in the British Army for 6 years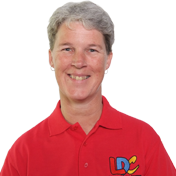 Prior to becoming a driving instructor I was a Physical Training Instructor in the British Army for 6 years then served nearly 20 years with the Police.
I did lots of research in to different driving instructor training providers before I chose LDC and I'm happy that I did. I passed my Part 1 and Part 2 exams at my first attempt but failed my first attempt at Part 3. With LDC's support I decided to go onto a trainee license, join the LDC franchise and rent a car from their sister company Business Car Rentals. LDC gave me additional remedial training free of charge, this training and the real-life experience I gained from teaching learners on a Trainee License helped me immensely and I successfully passed my Part 3 exam at the next attempt. After getting my green badge I decided to continue with the LDC franchise, and I enjoyed driving my Vauxhall Corsa rental car so much, I had to go out and buy my own!
I'm happy being a driving instructor because I am my own boss, I enjoy teaching and I have a great business of which I am very proud. Becoming a driving instructor was a natural career path for me to take following the training I received during my Military and Police career. If you are considering becoming a driving instructor I would say go for it, it's a very rewarding career.
John Taylor served in the Royal Air Force for 27yrs and trained


I was a Mechanical Transport Driver in the Royal Air Force for 27yrs an extremely diverse trade which included transportation of freight all across Europe and Asia in support of Operations and exercises, refuelling of all types of military aircraft then progressing through fleet management and driver training which I enjoyed immensely. I also delivered militarisation training to new officer recruits which I found extremely rewarding.  Ultimately this is why I ventured down the path of a driving instructor so that I could coach and mentor new students in becoming competent drivers.
I chose LDC to assist me through the course and from the very first correspondence I felt at ease.  The information that is available to you is vast and the training aids you receive are of very good quality, this ensured that I had a good understanding of what was required to pass all three tests and further to that, it improved my knowledge of student centred learning.
If you are leaving the Forces and looking at becoming a driving instructor, I had the pleasure of utilising two extremely competent, utterly professional and supremely passionate LDC Instructor Trainers. Each instructor delivered the training in a very structured programme which I felt was an easy way to learn. This assisted my development and helped me pass all three parts at the first attempt and with good grades in 4 months. I would definitely recommend LDC to anyone looking to train as a driving instructor.
Dave Rushton – Served in the British Army for 25 years


I started in the Army as an Apprentice Chef in 1966 and during the next 25 years I served in many different locations round the world cooking in the main Kitchens, Officers Messes, and even in a Generals Household.
After a number of civilian jobs I felt I needed a job that would allow me to use the skills I had developed in the Army. I had self discipline, I could teach, I got on well with people, I wanted to be my own boss and I could drive to a reasonable standard. The answer was simple; the problem was how to go about it. After looking at several training options and the franchises the one that really stood out was LDC.
The initial interview went well and I felt that this was a good team to be in, everything was explained and I didn't feel that I was being pressured into something I didn't really want.
The training began and I was able to go at my own pace, if I had any problems there was always a friendly voice at the end of the phone and you felt like you were being invited in for a quick cup of tea while the problem was being sorted.
The practical training started and while I will say it was not easy, it was interesting and certainly very informative.
On completing the training and passing the required exams then came the part of setting up your own business. LDC carried out the job they promised and I now have a successful business with all the support I need.
Unlike many of the competitors LDC actively encourage you to generate your own business and let you get the benefits. The LD System is about getting the people to do the practical part of the driving while they are with you, and for them to do the studying while they are at home. Less of the boring chats in the car, more of the interesting practical part.
I would recommend LDC to anyone looking for a new career as a Driver and Vehicle Standards Agency Approved Driving Instructor.
Andy Lane – Served in the British Army for 9 years

I was in the Royal Corps of Transport and training always played a big part in my career in the forces so it was only natural that I would find a career that involved training and meeting new people.
After seeing different adverts in my local newspaper I decided to call the different companies offering instructor training and find out how it works. I am so glad that I did my research as it enabled me to disregard companies straight away who had a bad reputation and were offering packages that were too good to be true!
Even though LDC was at the time a fairly unknown driving school I couldn't fault them and after I qualified  I became an LDC driving school operator. Since then I have never looked back, every day is different and there is nothing better than seeing a student pass their driving test, that is the ultimate job satisfaction.
If you are serious about becoming a driving instructor and want a company you can trust look no further.
Henry Sams – Served in the British Army for 23 years and joined LDC in 2004 & retired December 2015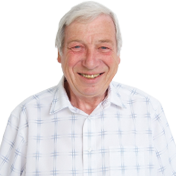 I started my military career at the tender age of 16 with the All Arms Junior Leaders Regiment in N.Wales following in my fathers foot steps who was also a military man. I became a military Police man and have served all over the world.
Following a bad experience with another driving school and while trying to qualify I acquired a copy of LDCs training videos which I found a big help. I later approached LDC to join their franchise back in 2004.
Since then I have never looked back and I am very happy. I have a great little business doing a job I really like. Support is always at hand and I wouldn't hesitate in recommending them to any service personnel looking to find a decent company to work with when they are ready to leave the forces.
Ken Bertram – Served in the British Army for 14 years and joined LDC in 2000 & retired August 2015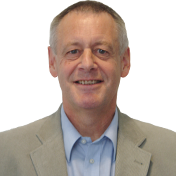 I was in the Royal Corps of Signals based In Germany, Northern Ireland and Gibraltar. After leaving the forces I had done other jobs but I didn't get the fulfilment and satisfaction that I craved. After seeing various adverts from driving schools offering instructor training I was intrigued to find out how it worked.
It surprised me how different each company operated and after looking through all the literature and speaking to office staff it became clear to me which company I wanted to choose to train with. LDC's service was very friendly and punctual; no matter how many questions I had there was always someone on hand to speak and that made me realise that LDC were interested in my future career rather than just my course fee. Other companies were no where near as helpful or understanding as LDC.
LDC has helped me to develop my training skills further and I am now a fully qualified tutor able to train people to become driving instructors.
Over the last 10 years I have seen LDC grow and grow and my weekly franchise fee is a small price to pay for the benefits I receive. The main reasons I enjoy this career are that I am my own boss but I have the backing and support of a successful national driving school, I control my diary and the career suits my lifestyle and personality.
I would recommend this career for anyone who is looking for a flexible and rewarding career.
Andy Waters – Served in the Royal Air Force for 36 years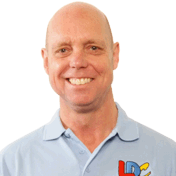 My Royal Air Force took me far and wide around the world and continually challenged me both mentally and physically. When I left the service at age 55 I still felt I had more to offer so was not quite ready to retire!! It was a difficult decision trying to find a second career that would provide me with the same challenges and job satisfaction and I explored many options in a number of work environments. All I knew was that I had a real inclination toward being self-employed.
During my service I worked in the training environment in a number of roles from delivery through to training development. My final 5 years were spent working with new entrants to the Royal Air Force training to become Logisticians. So analyzing my existing skill sets and attempting to satisfy my wish to become self-employed I eventually narrowed my list down to the Driving Instructing sector. Not an obvious choice at first but the more I looked into the work the more transferrable skills I identified. It also promised to provide me with the flexibility to organize my own work diary and provide that all important job satisfaction.
Working with my Regional Resettlement Centre I was given the details of LDC who were strong supporters of Service Leavers and appeared on the Resettlement 'Approved Training Providers' list. From my first tentative phone call enquiry to LDC through to my 3 day induction I was massively impressed, especially as a former trainer with the level of support and the excellent training materials provided. In particular I was impressed with the quality of the training materials and the excellent use of training media including You Tube and Face Book. Regular phone calls enquiring how I was doing with the training and rapid responses and feedback to any work I submitted to the LDC training department. Following my induction and ultimately Part 3 completion the standard and level of support continued to impress and to this day all the team at LDC have been exceptional. I have no hesitation in recommending LDC to any service leaver and have recently been delighted to see one of my good friends who I served with also sign up to LDC on my recommendation !!
David Hope – Served in the Army Air Corps for 25 years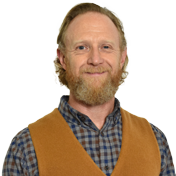 Upon completion of a successful and enjoyable 25 year career in the Army Air Corps, culminating in becoming the Corps Regimental Sergeant Major, I realised that I had spent a substantial percentage of my career in training, and had learned how to work with and train people of all ages and from different backgrounds.
I was like many that leave the forces in that I was initially unsure what to do next. I saw an advert for LDC in one of the re-settlement magazines and realized that not only would my experience from my military career give me a good start as a Driving Instructor but a career with LDC would also give me the flexibility, independence and reward that I was looking for.
I completed my training using my re-settlement grant and enhanced learning credits. The course structure and the teaching material LDC provide is first rate and not too dissimilar to how I had taught in the military. Both my tutor and the training staff at LDC were thoroughly professional and supportive every step of the way.
Since qualifying as an ADI my business has gone from strength to strength, again with the full intimate support of LDC when I needed it. With LDC I  now feel I have a good balance of independence and support from a company that seems to embrace similar values and standards to those I was used to in the military. I can honestly say I am proud to drive around in an LDC car and I feel that using the LD system of teaching gives me the professional edge over other driving schools and instructors.
If you are interested in a career as a Driving Instructor then I would wholeheartedly recommend that you come and train and work with the best and become one of the LDC family!
Visit my website: www.learningwithdavid.co.uk
---
For further information about the ELC scheme please visit the ELCAS website http://www.enhancedlearningcredits.com